OFFICIAL COMPETITION @ DURBAN IFF 2016
THE VIOLIN PLAYER
by Bauddhayan MUKHERJI
" A Thrilling Vibrato..." ,
"O

riginality in mixing humor and pathos" -
The Hollywood Reporter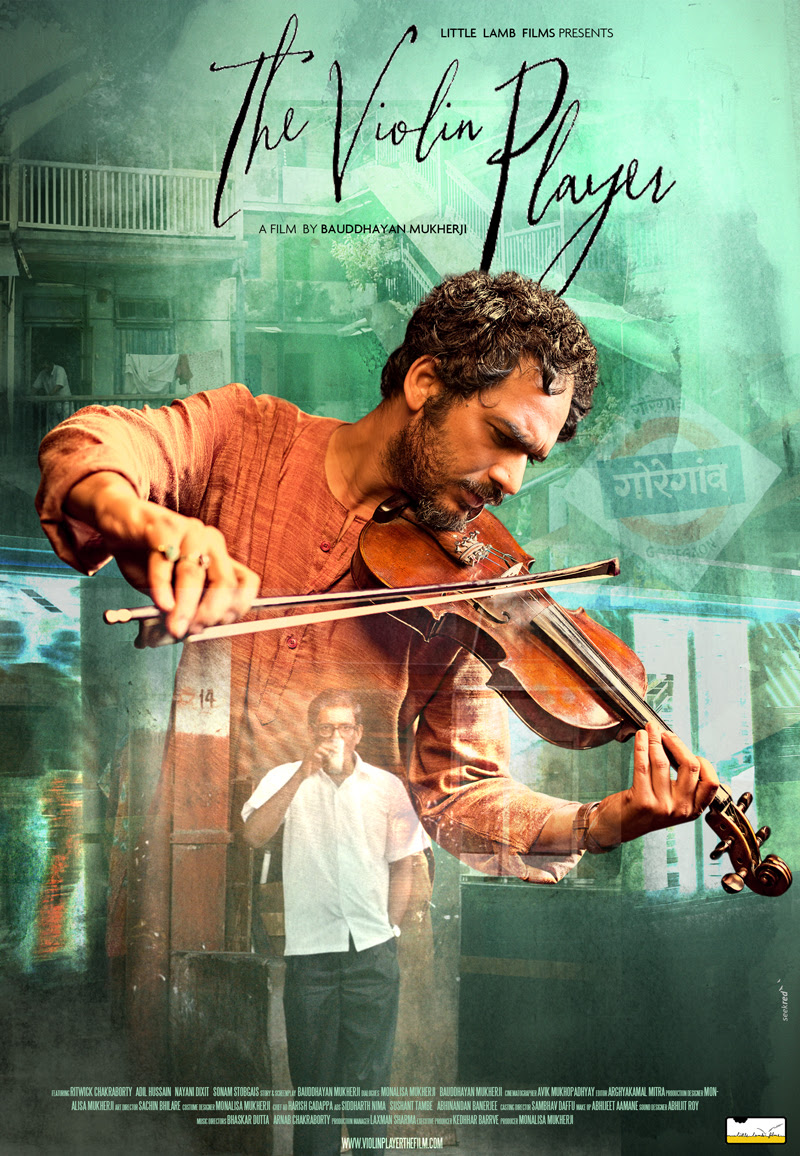 The Violin Player is the story of one day in the life of a failed Bollywood session violinist whose life revolves around remarkable nothingness. Life, that day, throws a carrot at him and he ends up finding expression in an unlikely place. The day unfolds to reveal startling truths about music, art, life and survival.
Produced by Monalisa Mukherji for Little Lamb Films
starring Adil Hussain (The Stranger), Ritwick Chakraborty (The Violin Player)
India - 2015 - 72 min - 1:2.35 - 5.1 - Hindi
presented by filmmaker Bauddhayan Mukherji
Alpha Violet (world sales)
18 rue Soleillet 75020 Paris, France